WaterHog Boot Tray
Product Number 20447 (waffle), 20493 (diamond)
The WaterHog Boot Tray helps protect floors from melting snow, slush, salt, and sand. The durable stain-resistant tray features a unique bi-level design and a water dam border that traps and contains dirt and moisture, helping keep your floors clean, dry, and safe.
Functional Floor Protection - Bi-level surface filters debris and moisture away from shoes to minimize tracking and help keep your floors clean and dry
Fade & Strain Resistant - Solution-dyed PET fabric is resistant to staining, fading, and dries quickly
Durable - Reinforced rubber nubs prevent the pile from crushing and extend the performance life of the tray
Eco-Friendly - PET surface is made from 97% recycled content reclaimed from plastic; SBR rubber backing contains 20% post-consumer recycled rubber from car tires
Available in two patterns (waffle or diamond) and five colors
Feature 68-mil SBR with universal cleated backing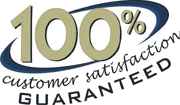 15" x 36"
Please note, mat sizes are approximate as rubber shrinks and expands in conjunction with temperature and time. Tolerable manufacturing size variance is 3-5%.
SURFACE
Fiber: Solution-dyed PET (polyethylene terephthalate)
Weight: 24 ounces/yard2
Construction: Needle-punched
Design: Available in Waffle and Diamond
BACKING
Material: SBR rubber (with 20% recycled content) - universal cleated
Thickness: 68-mil
OVERALL THICKNESS: 3/8 inch (0.375")
STANDARDS & TESTING
Passes flammability standard CPSC FF 1-70.
For the best results, utilize the following cleaning method to clean your WaterHog tray:
Vacuum regularly: daily in high-traffic commercial areas, weekly in lower traffic areas
Extract or hose off as needed to remove heavy soil/debris. Hang mat to dry.